Includes FREE UK Delivery
Oceanic Elegans Lily Wall 2.4M
Available for preorder.

The Scyphocrinites Elegans lily plate presented has since sold, however, a truly fine example of our Scyphocrinites Elegans lilies that we continue and are now available for preorder.

We have two large plates measuring 2.4M x 1M undergoing restoration and will be available from May - Aug 2023.

With another smaller plate measuring 2.4M x 0.4M
To be added to this subscriber list please apply your request within the enquiry from provided.

The 
Scyphocrinites Elegans

 Lilies

Enquire today for a chance to own one of the more scientifically scientific important fossil specimens available to date. The Scyphocrinites Elegans lilies are one of the worlds wonders that inhabited our ancient oceans some 443,500,000 years ago.

Now professionally excavated and expertly prepared. Each Scyphocrinites lily exhibits their entire anatomy from the bulb to the calyx crown head consistent of feather-like pinnule-filter feeding arms. Conserved within the ancient red Devonian seabeds in the Western Saharan Desert, seamlessly creating a sense of motion as to what was once a sea full of life; now a moment captured in time. 

From one of the earliest periods of prehistoric life, the Scyphocrinites lily crinoids display multiple colonies reaching 2 meters in length, similar to a specimen exhibited at the Musée des Confluences in Lyon reaching a length of 1.6 meters.

These Scyphocrinites lilies contrast beautifully against the natural bedrock as much as one-another, laying upon one-another with the natural oceanic limestone beneath. The lilies exhibit undertones of sharp greys throughout the calyx crowns combined with flecks of calcite and quartz that have been deposited over millions of years.

Such extinction-level events would have disturbed the prehistoric oceans, many effectively covered with silt debris that have succumb to bacterial breakdown within the anoxic environments that may have presented themselves, creating in turn, such empowering and wondrous displays.

Crinoid species are still habitating in our oceans today. Known to be a subspecies between plants and animals with two record-breaking discoveries displaying lengths of up to 40 meters. Usually situated in coral reefs, dwelling at great depths as far as 6,000 meters / 4 miles.

Anatomy
• Stem; columned support from the baluster root to the crown flower.
• Arms; a series of articulated ossicles (Pinnules) to feed and for respiration.  
• Gonads; within the arms where fertilisation takes place during mass spawning.
• Calyx; the crown/aboral cup contains vital organs, devoted to food retainment.
• Baluster bulb-root; attaches to coral or driftwood during migration.
Spec
Genus: Scyphocrinites Elegans | Crinoids, Crinoidea.
Origin: Djebel Issoumour, Alnif, Morocco, North Africa.
Age: Palaeozoic, Devonian, 443,500,000 - 358,900,000 years.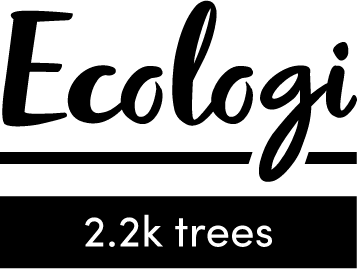 ✓ FREE UK Delivery
✓ FREE Worldwide Delivery
✓ Relax with 21 Day Returns
✓ Certified Authenticity
ꕤ Environmentally Conscious | Co² Responsible
✓ Protecting you by protecting us
✓ Support
✓ FREE UK Delivery
✓ FREE Worldwide Delivery
✓ Relax with 21 Day Returns
✓ Certified Authenticity
ꕤ Environmentally Conscious | Co² Responsible
✓ Protecting you by protecting us
✓ Support
For a seamless experience from start to finish receive FREE worldwide delivery + FREE UK delivery - Always.